Take a tour of our colorful Christmas decorations all lit up at night! I'm sharing a cozy Christmas home tour today alongside several blogger friends for the Merry and Bright Christmas Lights Home Tour. Come on in and take a look around!
The colder weather and earlier sunsets mean we're spending more time curled up indoors. I'm not a big fan of it being dark by the time we get home from work during the week, but it is really cozy to come home and immediately turn on all of the lamps, light up our Christmas tree, and light a few candles.
I'm joining up with several blogger friends to share our homes decorated for Christmas in the evening when the lights are glowing, candles are flickering, and everything is oh so cozy. Thanks to Brittany from Our Home Made Easy for hosting today's Christmas light home tour!
Grab a mug of cocoa and join me for a little tour of our colorful Christmas decor at night and then follow the links at the bottom of this blog post to visit the rest of the homes on today's Merry and Bright Christmas Lights Home Tour.
This post contains affiliate links. See my disclosure policy for more information.
Christmas Lights Home Tour
Christmas Entryway Decor
When you step inside the front door, you're greeted by our front room (that still needs a lot of design attention) and this little hallway that I refer to as the entryway. It's not a large space, but I've spent a lot of time turning it into a beautiful, functional entryway this year.
I shared our Christmas entryway decor last week so today I'll just leave you with a few pretty looks at it after dusk. I didn't add any actual Christmas lights to this space, but a couple of candles on the table add such great ambiance. It's not actually practical to light those three taper candles on the edge of the table with a dog and one-year-old running around, but I sure did enjoy them flickering when I took these photos the other night.
Christmas Living Room Decor
Now our tour brings us to our family room in the back of the house which is where we spend the most time and also where I focus most of my holiday decorating. I shared all about the colorful Christmas decor ideas in the living room on the blog already, but I'm equally as excited to show this room to you all lit up at night!
Lighting up the tree, turning on the lamps, lighting the fireplace, and turning on the little lights in my thrifted Christmas village make this room glow. I could just sit here all night and soak in the cozy feeling of the soft lights, that cozy fire, and our flocked Christmas tree filled with colorful ornaments that reflect the light in such cool ways.
Merry & Bright Christmas Lights Home Tour
Thanks so much for stopping by for today's Cozy Holiday Home Tour! If you want more cozy Christmas inspiration, make sure to visit these other homes: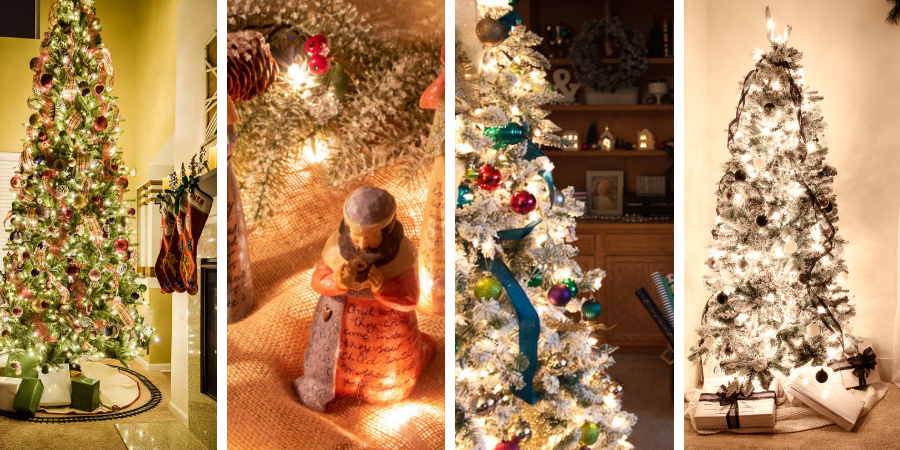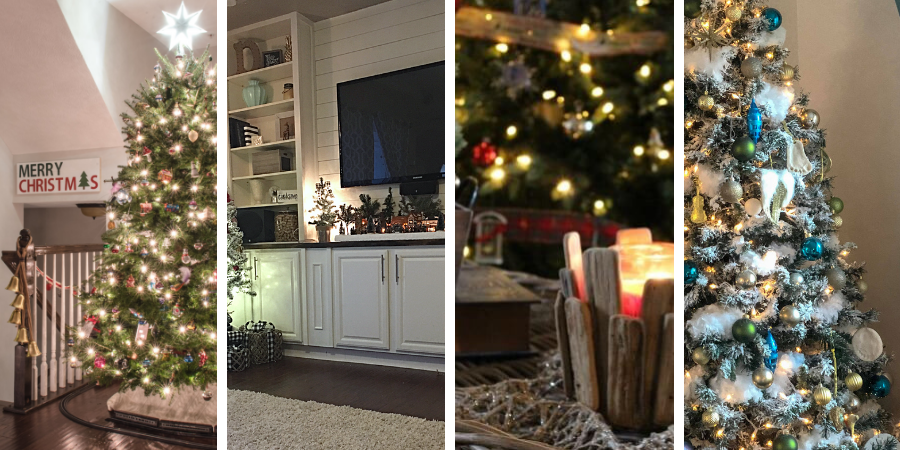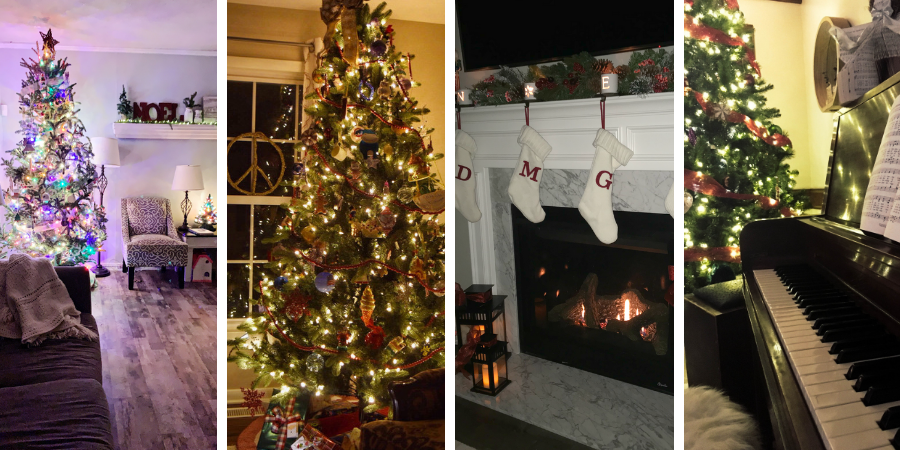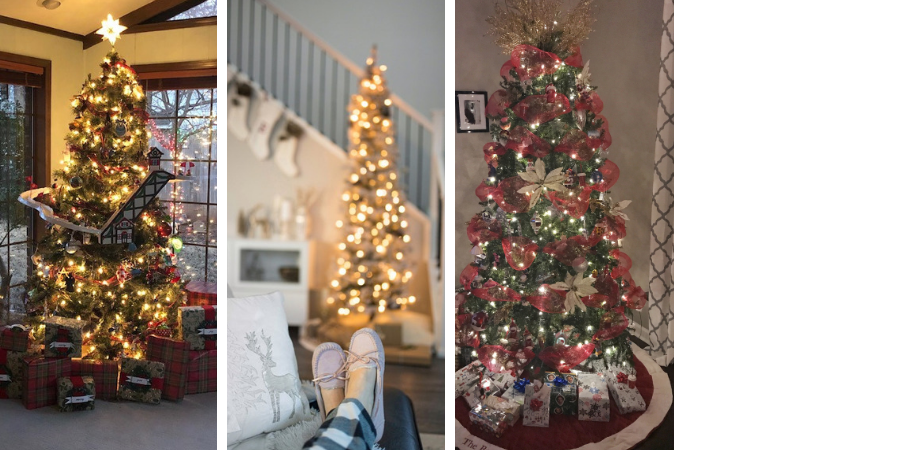 Looking for even more Christmas inspiration?
I hope this gives you some simple ideas to decorate your home this season. For even more holiday decorating inspiration, check out these posts:
I'd also love to help you take the stress out of the holidays by setting up a holiday planner. Take a look at my collection of holiday planning printables, the Holiday Planning Playbook, here.
Have a great day!
4 Ways In 4 Days To Get Organized For The Holidays
Sign up for this FREE 4-day email challenge to get a jumpstart on holiday preparations. The holidays won't sneak up on you this year!